BLOOMINGTON – Mimi Lam has said she wants to treat people the same way she likes to be treated when she walks into a store.
Born in Senegal, West Africa, the 34-year-old from Bloomington is now ready to help customers look their best MiMi's store. It's suite 1310 in the Eastland shopping center, just south and east in the Maurices corridor.
A smooth opening took place in October and the store has been open regularly since November 2. Hours of operation are 10 a.m. to 7 p.m. Monday to Thursday, 10 a.m. to 8 p.m. Saturday and 10 a.m. to 6 p.m. Sunday. It is made up of Mimi Lam herself.
His vision is to try to meet everyone's style needs. She illustrated this with her own Sunday outfit, wearing an African print jacket with a black shirt and pants. She said Senegal prints can be mixed with just about anything.
"I can wear it, it's very comfortable and I can go to the office," she said, "and it's very stylish and nice."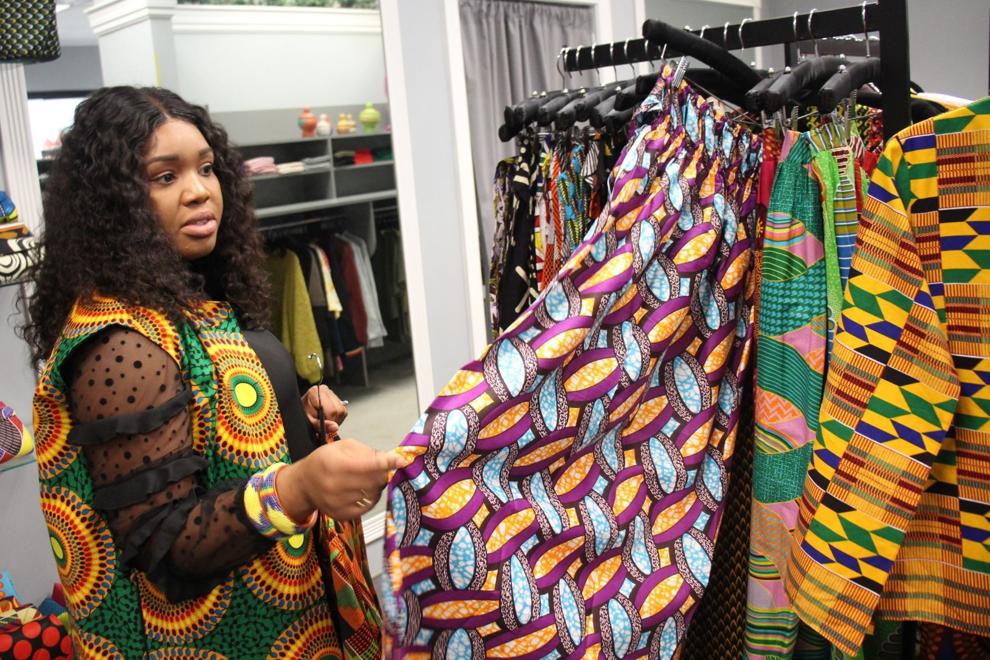 Lam can spend up to 60-90 minutes with a single client, helping them make multiple outfit changes, tailoring multiple dresses, earrings, and scarves. She likens it to a personal fashion show.
She said she wanted to be honest with her clients and help them feel comfortable with themselves.
"Everyone is welcome," Lam said. "I want everyone to be able to wear it, feel it and know it," she said of her products.
And customers don't have to make a purchase. Lam is eager to teach others about her culture and the meaning of her fabrics.
Watch now: Bloomington-Normal shoppers spellbound by small business Saturday deals
An entire section of Lam's store is made up of traditional African wax shirts, dresses and skirts. Lam said the style is also referred to as Ankara in Nigeria and Ghana.
She explained that Kenyan styles mix darker color tones, while their Senegalese counterparts combine purple and lighter tones. In addition, tailors reuse fabric scraps for jewelry or scarves and try to avoid throwing anything away.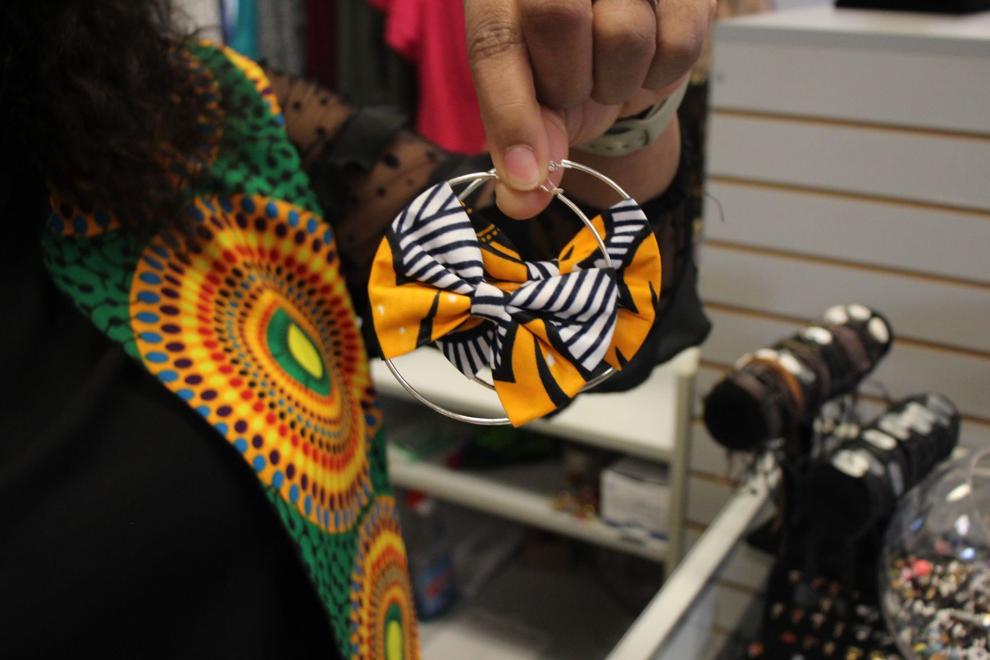 Lam said she is lucky that her mother "does everything for me" and that she has worked in the sewing business in Senegal for over 40 years.
"She does all the dresses," she said, adding that her sister is helping her get more modern clothes.
The traditional dress is traditionally made by older women who have free time, according to Lam. And it is reminiscent of their close family ties, she said, where everyone helps each other and tinkers together.
However, travel blocks during COVID were difficult for the shop owner, who said she used to return home to smell and inspect products with her own hands before ordering. Supply chain issues added an additional penalty.
From the Big Apple to Bloomington
In 2015, Lam opened his first business, Mimi's African Closet, at 116th Street and Lenox in New York's Harlem neighborhood. Lam said her first store didn't include modern pop culture style, so she's looking to expand that with her latest business.
Lam said she attended high school in New Jersey while staying with her brother and attended Borough of Manhattan Community College. She is currently taking online business administration courses offered by Hostos Community College in New York.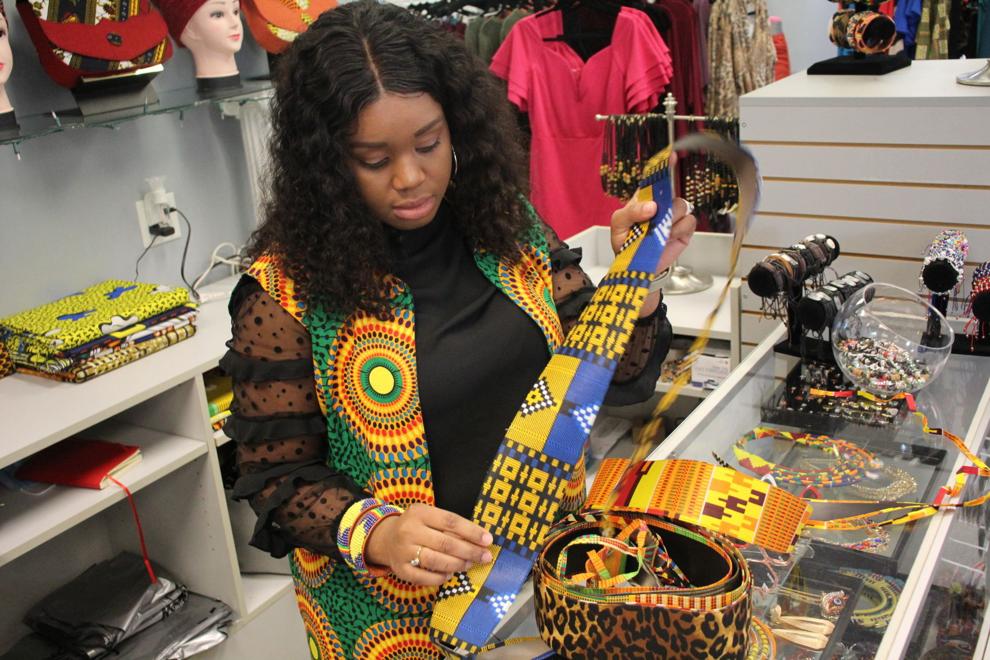 Most of her family run their own businesses, she said. The owner of the Bloomington store is the second youngest of a sibling of 10. A sister still runs a clothing store in New York City.
About moving to the Midwest, she said she visited a sister in Bloomington and ended up loving her here. It was time to change Big Apple, so she decided to slow down a bit by moving to the Twin Cities.
Lam knew she had found the right spot when she visited her current retail space in Eastland Mall, which previously housed Seno Formal Wear. Handbags with African wax prints and mannequin heads wearing beanies and headwear are now stored on glass tables with Roman column supports.
Her boutique offers clothing for women, men and children, as well as accessories, handbags, jewelry and sunglasses. Plus size clothing is also available and the store takes custom orders.
The MiMi store has seen many shoppers visit Chicago and Peoria, and a few from St. Louis. She has had clients stop before they fly to Africa, asking for advice on what to wear when they land.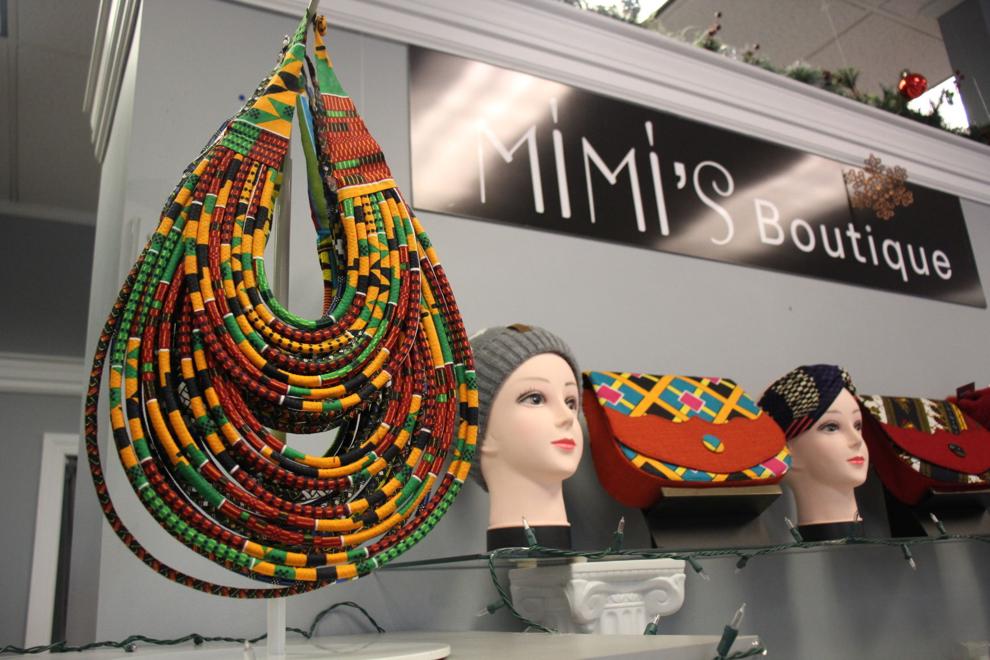 She might suggest that they wear a simple dress and accessorize their outfit.
"It is not always necessary to wear all-African attire at an event," she said.
Photos: behind the scenes with the cast and crew of the Holiday Spectacular
112821-blm-loc-2spectacular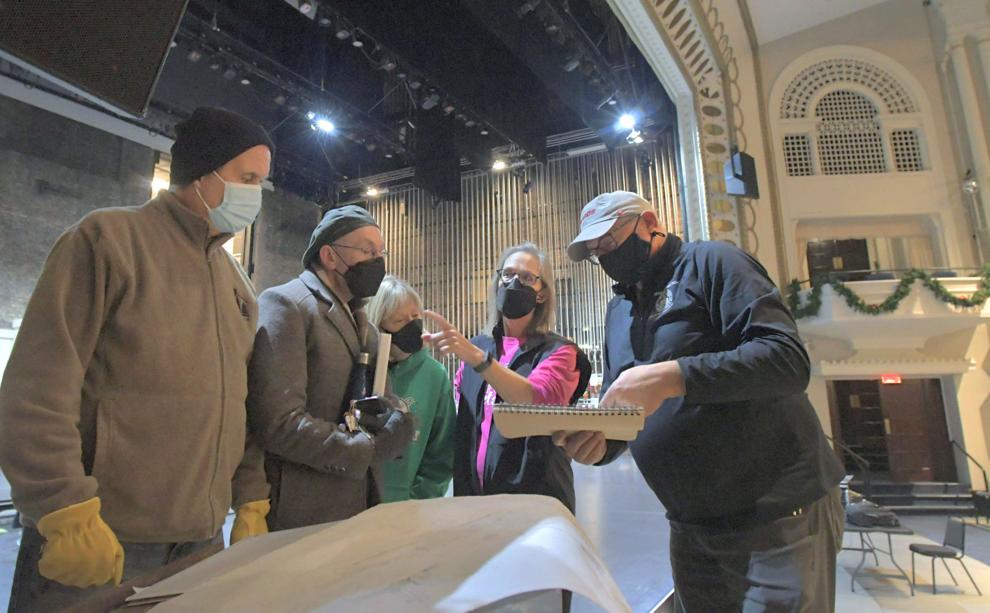 112821-blm-loc-1spectacular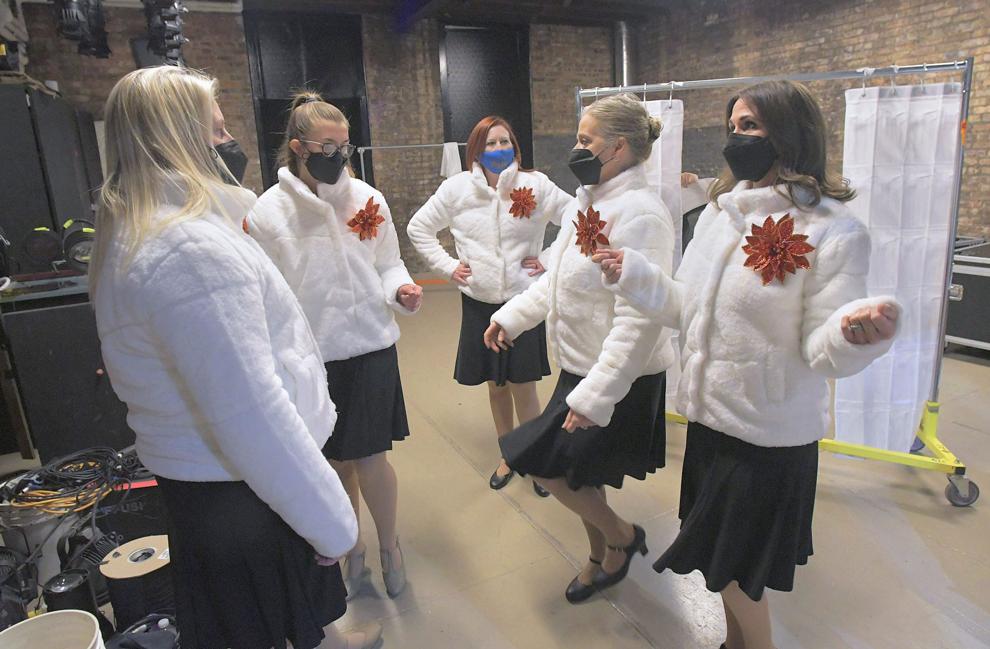 112821-blm-loc-3spectacular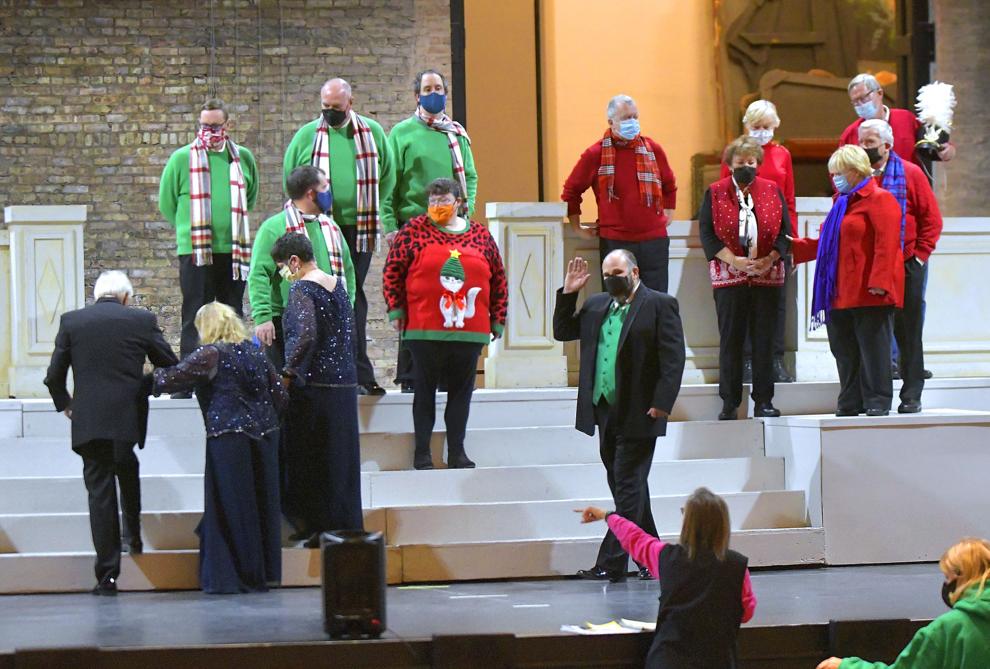 112821-blm-loc-4spectacular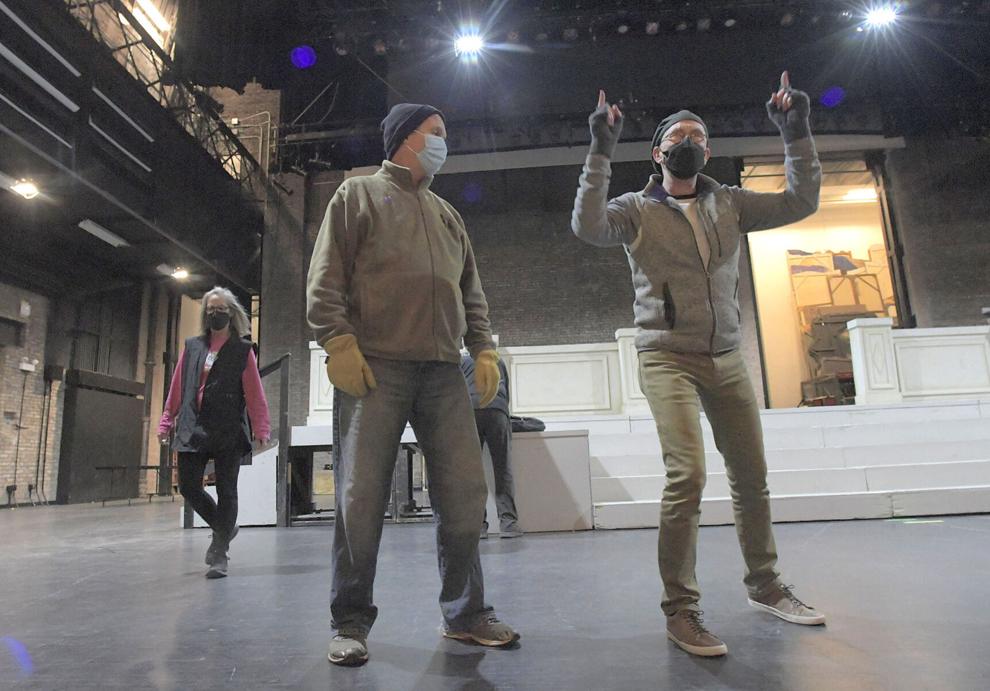 112821-blm-loc-5spectacular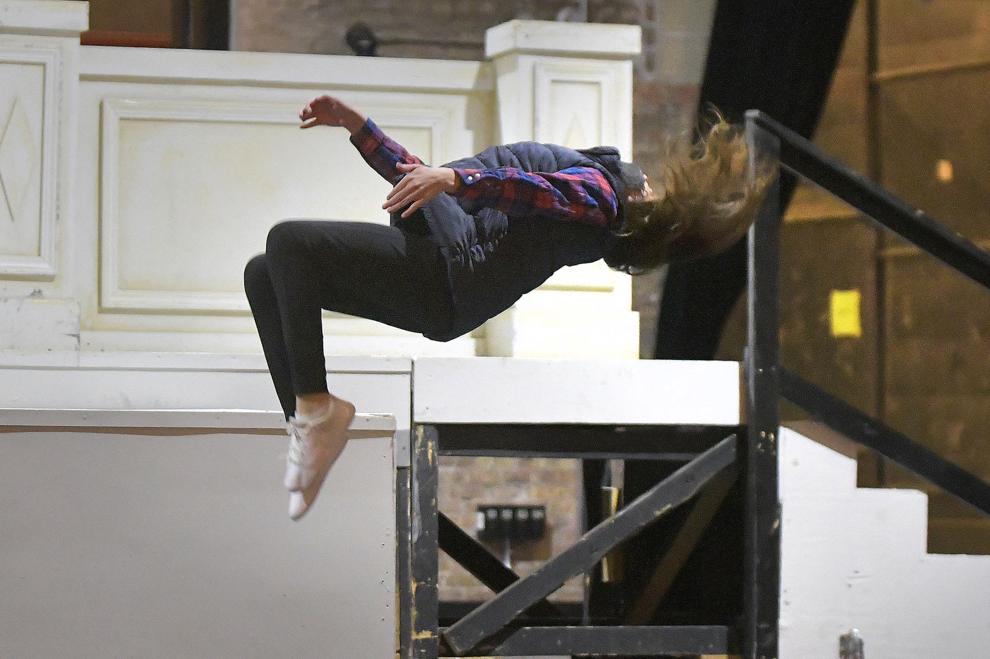 112821-blm-loc-6spectacular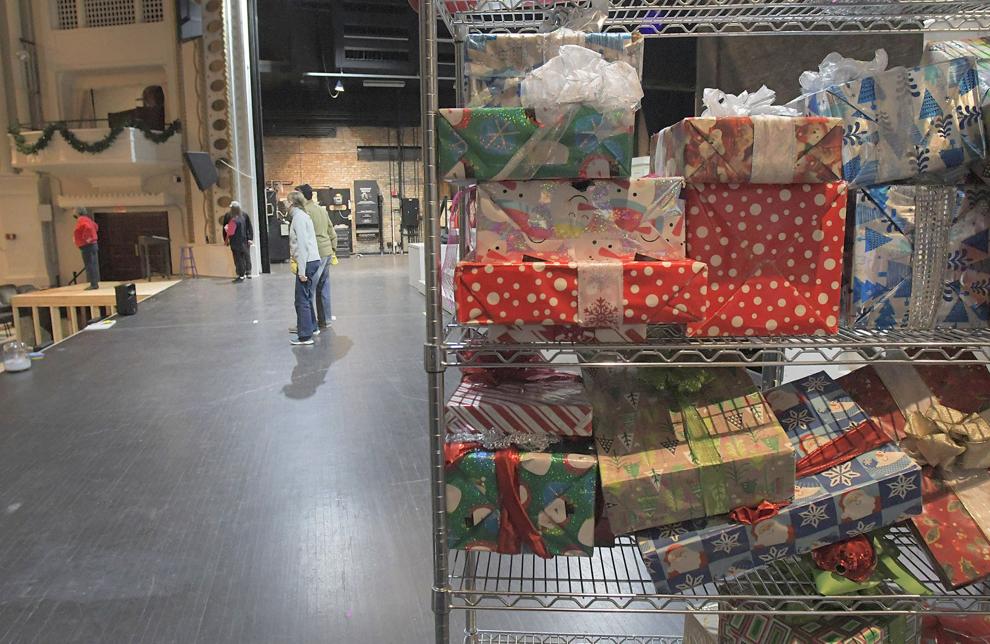 112821-blm-loc-7spectacular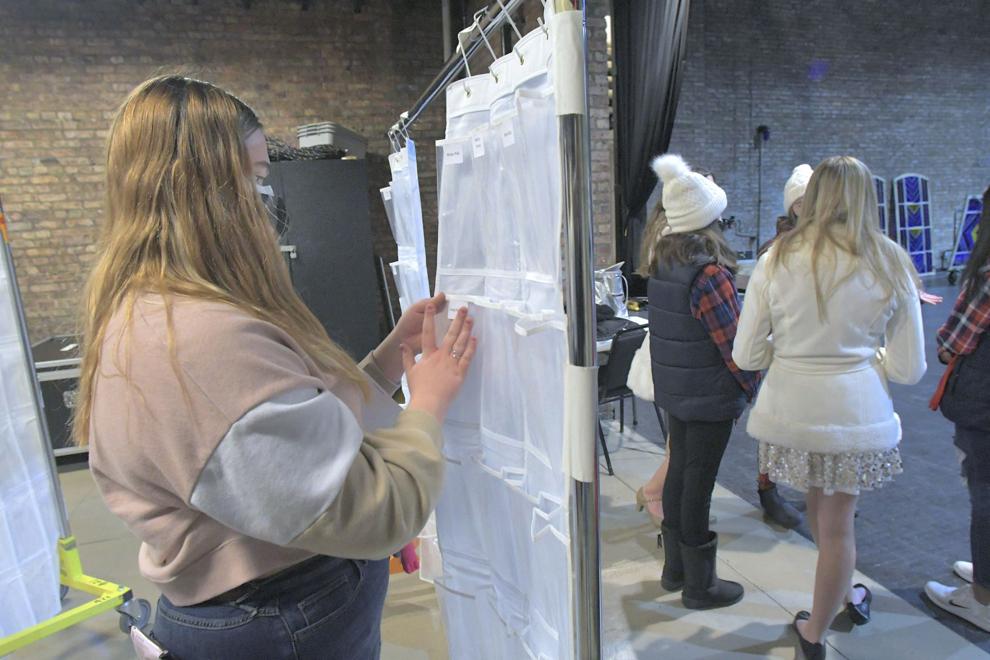 112821-blm-loc-8spectacular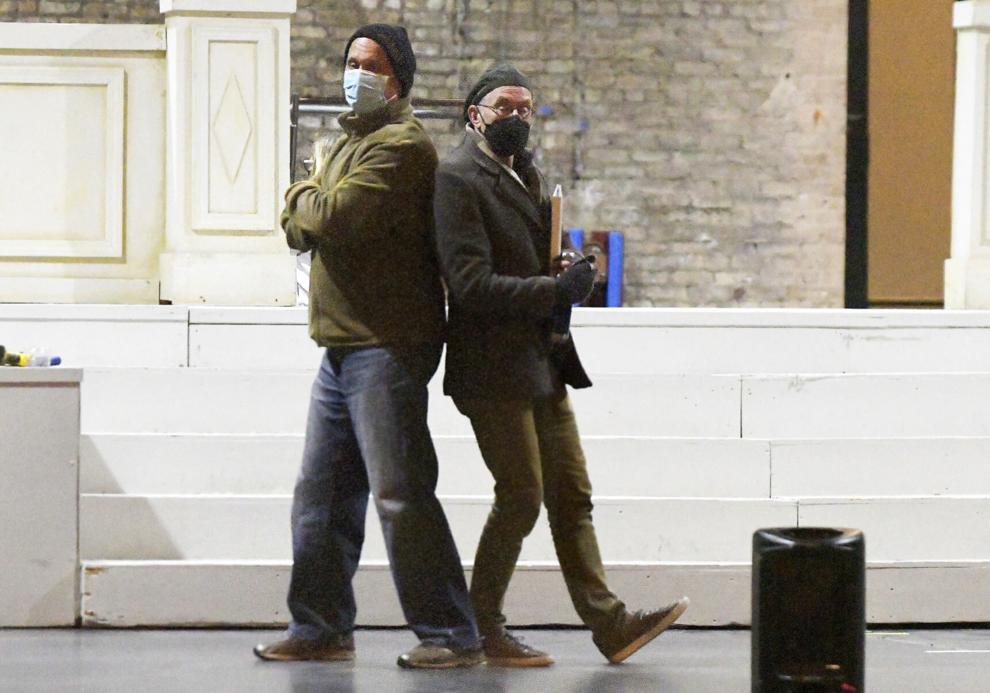 112821-blm-loc-9spectacular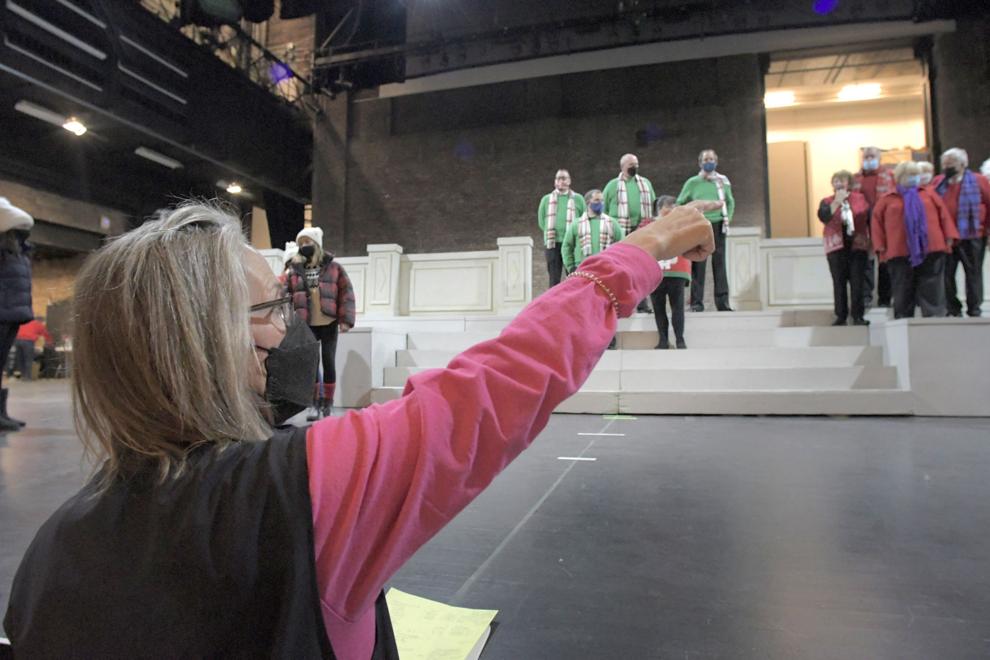 112821-blm-loc-10spectacular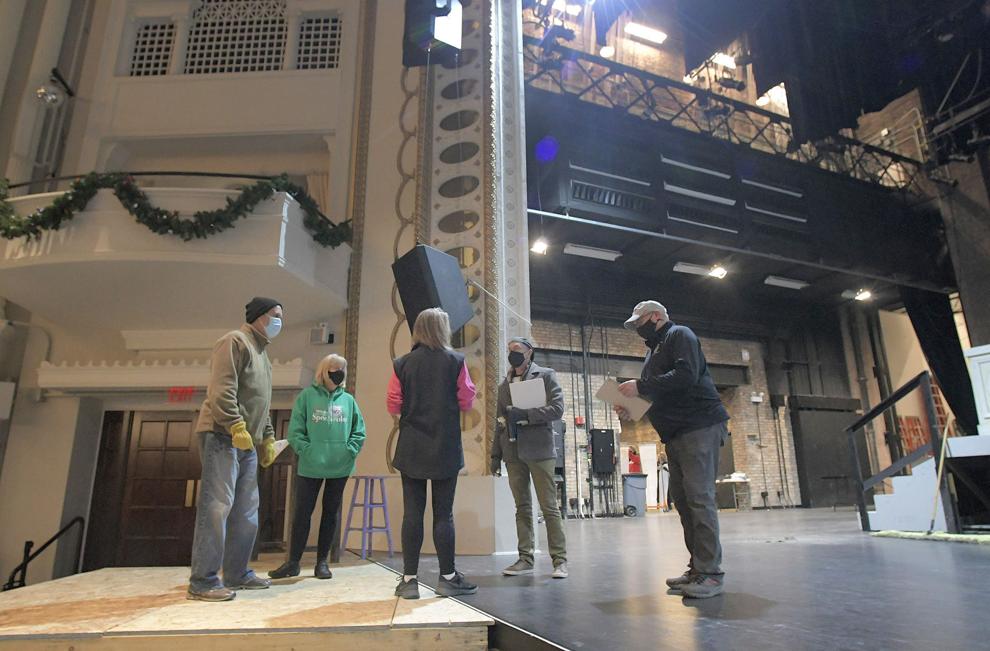 Contact Brendan Denison at (309) 820-3238. Follow Brendan Denison on Twitter: @BrendanDenison